Alisson Becker is ready to return to the Liverpool starting line-up for Sunday's visit to Manchester United. The goalkeeper has been sidelined since tearing his calf in the first half of the Reds' opening-day win over Norwich City at Anfield back in August.
But, while his rehabilitation has stepped up significantly in recent weeks, there has been no rush to restore him to the starting line-up. That is because of the impressive standards set by his back-up, summer signing Adrian, since he was thrust into the limelight just four days after his arrival was confirmed.
Adrian has filled in exceptionally well in Alisson's absence, with Liverpool winning all of their eight opening league games – moving Liverpool into clear favourites for the Premier League title with most leading bookmakers, and if you use betting bonus codes online you can get some excellent odds on Klopp's men lifting their first EPL title this season.
But Liverpool fans are eager to see their defensive line restored to full strength with last season's
Golden Glove winner
in goal.
Alisson resumed full training prior to the international break and is pushing to reclaim his place ahead of Liverpool's weekend clash with their arch-rivals.
The Daily Telegraph reports that Alisson 'will be declared fit' if 'he completes another full week of training as is expected' and does not form of relapse.
It is widely expected that Alisson would complete the final stage of his recovery and might be declared fit to take on Ole Gunnar Solskjaer's side on Sunday afternoon.
But is rushing the 27-year-old back to action something Liverpool should be considering at all?
Verdict
Adrian might have kept only two clean sheets as deputy to Alisson but we can't dispute the fact that he has been an able replacement in goal for the Reds. It's somewhat poetic that Liverpool have kept a "perfect" record till date despite one of their most influential players being on the sidelines.
But Alisson's superiority can't be played down and the Brazilian is arguably the best goalkeeper in the League on his day. Under Adrian, Liverpool have already conceded six Premier League goals so far and have recorded only two clean sheets in the process (Sky Sports). At this same stage under Alisson last season, the Reds had only conceded a mere three goals and already boasted five clean sheets in the Premier League (Sky Sports). Proving to a great deal that the Alisson influence isn't over-exaggerated.
However, all stories seem to be pointing in the direction of a swift return for Alisson once he is fit. As much as everyone will be happy to have their best player (in his position) back as soon as possible, it is a risk that can be avoided – or rather not rushed too soon.
If Alisson has to be declared "fit"  based on completing another full week of training, then it seems logical that the 27-year-old is not back to 100% and ideally there should be no need to rush him.
Manchester United might be one of Liverpool's fiercest rivals over the years but this current United side should do Liverpool no harm and even without Alisson, it's safe to say the Reds will still leave Old Trafford with a very positive result. So bad is the sate of the United squad that the Liverpool XI remained untouched in a combined XI  by analyst Danny Mills for both sides and without all sentiments, that lineup is sadly true. Why rush Alisson and risk any further relapse against a side lacking serious confidence?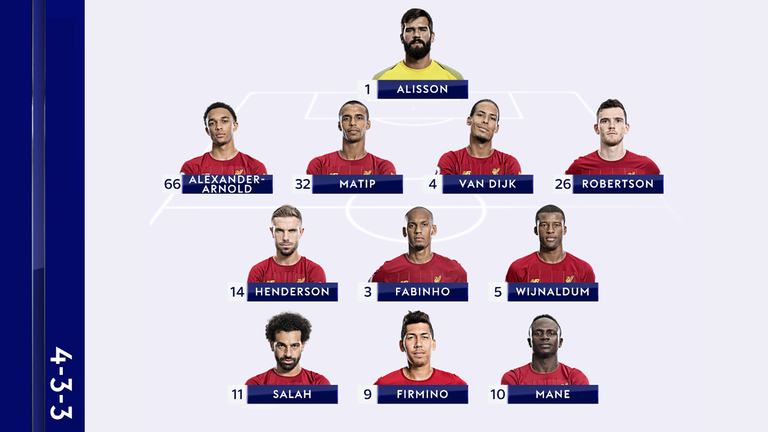 Going further, Liverpool might be eight points clear but we know that tally can be very fragile in the Premier League. Klopp and company go into a crucial period and will need the "best options" available and fully fit. Between now and the 27th November, Liverpool will play the likes of United, Tottenham, Arsenal, the all important Manchester City and another equally important Champions League tie at home to Napoli.
Even with Liverpool's current form, it'll be difficult to go out and say they'll win all of those games comfortably. Although, when you imagine Alisson in goal for those crucial games, it definitely increases the odds of Liverpool getting positive results and the fact that his presence will be crucial is why he should not be rushed into action just yet. He could sit out the United game and be eased back against Genk in the Champions League (23rd October) when it'll be fully sure he's a 100% fit with no complications or conditions attached to him making the first team lineup.
No doubt, Liverpool and Klopp will be greatly boosted by Alisson's return but it should be treated with patience and care hence the player risks getting an injury relapse that won't be pleasant for both player and club.